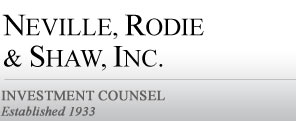 Matthew P. Devine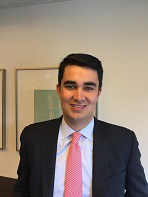 Matt joined Neville, Rodie & Shaw in 2015. As a research analyst, he conducts fundamental analysis of equity securities. Prior to joining the firm, he was an intern in the Investment Office of the College of the Holy Cross.
Matt graduated cum laude from the College of the Holy Cross in 2015 where he received a Bachelor of Arts in Economics. He is currently a Level III Candidate in the CFA Program. He is also a member of the CFA Society of New York.
A native New Englander, Matt currently resides in New York City.
Neville, Rodie & Shaw, Inc. | 200 Madison Avenue, 20th Floor | New York, NY 10016 | Phone: 212.725.1440 | Fax: 212.689.8746