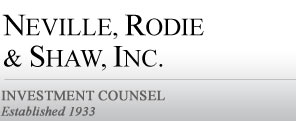 Mark A. Traver, CFA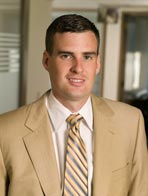 Mark joined Neville, Rodie & Shaw in 2000 and became a principal of the firm in 2007. He serves as a portfolio manager and manages equity, fixed income and balanced accounts.
Mark is a graduate of Virginia Tech, receiving a B.S. in Finance in 2000. He earned the Chartered Financial Analyst (CFA) designation in 2006 and is a member of the CFA Society of New York.
Mark lives in New York City with his wife Caitlin.
Neville, Rodie & Shaw, Inc. | 200 Madison Avenue, 20th Floor | New York, NY 10016 | Phone: 212.725.1440 | Fax: 212.689.8746