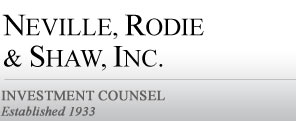 William F. Patterson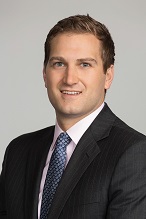 William joined Neville, Rodie & Shaw in 2021. He manages high-net-worth private client relationships and specializes in portfolio management, as well as wealth transfer planning and wealth governance. William has extensive experience advising multi-generational wealth and working with business owners and high-net-worth families and individuals.
William has over 16 years of investment advisory and fiduciary experience within the private wealth management industry. In addition to working for a private multi-family office asset manager, William previously served as Managing Director of Lebenthal Asset Management and Vice President and Portfolio Manager at BNY Mellon. William began his career with Deutsche Bank Trust Company, N.A., where he advised ultra high-net-worth domestic and international private clients.
William is a graduate of Bucknell University, receiving a B.A. in 2006. He also earned a Master of Business Administration (M.B.A.) from New York University's Stern School of Business in 2013. William is a graduate of The New York Bankers' Association Trust & Estate School, as well as The American Bankers' Association National Trust School. William is a former Division 1 athlete and still enjoys swimming and playing both tennis and squash.
Neville, Rodie & Shaw, Inc. | 200 Madison Avenue, 20th Floor | New York, NY 10016 | Phone: 212.725.1440 | Fax: 212.689.8746